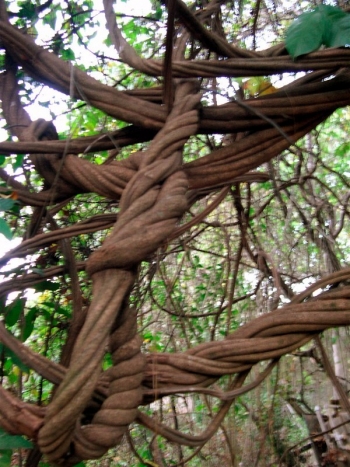 ~ Shamans ~ Ayahuasca and San Pedro journeys ~ Yoga ~ Healing ~ Machu Picchu (optional)
Experience some of the most powerful spots on Earth, a deeper connection with the spirit of plant, the vibrations of Apus (sacred mountains) in Peru, humming bird, -- which is associated with the heart center, bring joy and happiness with superpowers to heal.
A magical, unique experience that will shift the way you perceive the world...
Our days will be filled with:
* yoga classes to prepare our work with the shamans (all levels, no experience necessary)
* work with powerful, genuine, wise and inspiring inkan shamans
* ayahuasca and san pedro medicine plants ceremonies
* powerful breathing techniques, visualizations, meditations and techniques to align with higher self, awaken your intuition and universal force within
* connection with the apus - the spirit of the mountain through visiting beautiful and powerful sites on Earth - including powerful vortexes hardly known to the tourists
* new moon healing and spiritual awakening ceremony that will take us to the soul depths that has a transforming effect
What is also included:
*
shaman vision orgone pendant
* 5 nights accommodation at Sacred Valley Retreat
* one night accommodation in Cusco
* all meals
* delicious organic vegetarian meals at the retreat
* trek to sacred Inka Sites
* despacho ritual and Pachamama (Mother Earth) offerings
* transportation to powerful sacred locations (powerful vortexes)
* transfer Cusco, Sacred Valley round trip
* two ayahuasca (night) ceremonies and one san pedro ceremony (all day)
* yoga mats (feel free to bring your own mat if you wish)
* coca leaf readings
What is not included:
* your international airfare
* domestic airfare Lima-Cusco, Cusco-Lima
* airport departure taxes
* travel insurance
* your stay in Lima if necessary
* extra beverages, snacks, and other items of personal nature are at additional charge
* laundry
* massages
Rates and registrations:
Regular registration: $1965
About our Sacred Journey

On this sacred journey we will be holding very deep space and support one another. The shamans we'll be working with are very talented and open to work with the light workers of the West; they take their work very seriously, maintain a special diet and clean their spiritual space before, during and after the plant ceremonies. We will be operating from our multiple states of awareness during the whole journey.
The place where we'll be staying in Sacred Valley of the Incas is a very sophisticated yet simple and organic place that really makes you feel connected to Pachamama (Mother Earth). The Sacred Valley has been a source of spiritual renewal and exploration for thousands of years. The retreat is located at the base of a waterfall beneath trees and surrounded by organic gardens. Fresh herbs and vegetables are gathered for tasty meals and medicines. A variety of birds visit this place including many large magical hummingbirds that can only be found in Peru.
We highly recommend that you begin your preparation work three weeks before the trip and continue two weeks after Peru trip. The work we'll be doing is very powerful and the medicine acts as a cleanser at deep levels of the physical body as well as subtle bodies. If the body and subtle bodies (other energetic bodies) are toxic the medicine plant will be focusing on that first, so it is important to maintain your body (s) clean before working with the plant. The suggestions for cleansing the body are: eliminate or minimize the amount of caffeine, alcohol, meat (in particular red meat), (it is not hard to go vegetarian for a few weeks), white vinegar, sugar, spicy foods, heavy sodium, or any other toxic substances (drugs etc). Also it is recommended to harness your sexual energy. Set straight intention and take time to meditate, to center yourself and make the whole journey a pleasant and powerful one.
Day 1-- meet with the shamans and open ceremony with despacho ritual, trekking the Inca Trail and visiting powerful spots, transfer to the retreat center,
evening yoga and meditation
Day 2 -- see a typical day at retreat below
Day 3 -- see a typical day at the retreat below
Day 4 -- Morning yoga and meditation, trek sacred site,
Day 5 -- see a typical day at retreat below - except evening plant ceremony
Day 6 -- morning yoga, meditation and all day San Pedro journey trekking the Inka trail, healing discussion with the shamans
A typical day at the retreat -- please stay open to the flow, as the schedule may shift.
6:30am - 8:00am Morning Yoga and Meditation
8:00am - Breakfast
10:30 Visualization, breathing, healing and intuition, psychic development techniques
12:00 pm - 1:00 pm Lunch
1:00-5:00 Free time (medicine plant discussions, healing discussions, coca readings, humming bird watch, optional massage, flower bath, scalp massage etc)
5:00-7:00pm - Yoga sessions, meditations and deep awareness techniques
8:00- midnight Ayahuasca journeys ceremonies
San Pedro journey will be one day long trekking sacred spots on Inca Trail
Check out the spiritual journey to Peru in 2009
here
The medicine plant: Ayahuasca - the "Channel to the Invisible World
Ayahuasca allows the shaman to enter other dimensions where powerful healings, clairvoyance, initiations, ancestral knowledge exchange and communications with the plant, animal and spirit world is possible.
Ayahuasca is a cleansing medicine plant that works on different levels: it is a purge that cleanses the body from its toxins, it also frees the mind from different psychological traumas and is a tool to work on mankind's inner development. Diets are very important in the use of Ayahuaska and during ceremonies.
Master Healers who are initiated to use the "icaros" or Sacred Healing Chants to which they have access through the use of the Master Plant conduct these ceremonies.
The Ayahuasca is an ancestral medicine which, in some occasions, has the faculty of connecting some human beings with powers of the Spiritual Collective Consciousness, giving them access to primordial images or archetypes which influence humanity's most ancient, general and deep thoughts, as they are as much related with feelings as with thoughts. Furthermore, they possess something like their own independent life, as would that sort of partial soul that is described in all philosophical and Gnostic systems based on the perception of Higher Consciousness as the Source of Knowledge, as in Rudolf Steiner´s Anthroposophic Science of the Spirit, the representation of Angels, Archangels, Thrones and Dominations in Saint Paul's writings, of the Archons in ancient Greece and Realms of Light for the Gnostics, as well as of the Celestial Hierarchy in Dionisio Aeropagita, etc. All of these proceed from the perception of the relative independence of the Archetypes and dominating beings who evolve in Superior Realms and influence mankind's Spiritual Collective Consciousness. Ayahuasca, as it has the power of giving access to the dominating faculties of the collective unconscious mind, can be considered one of the most important tools for self-knowledge and as an option for humanity's spiritual development.
San Pedro (Hachuma) -- "visionary plant"

This Sacred Plant has been used for thousands of years by ancestral cultures and is one of the oldest magical plants from South America, where it grows in the mountains of the Andes. The effects of San Pedro are quite similar to that of peyote, but the spirit of San Pedro is more tranquil and in a certain way more friendly, and works especially healing and balancing on all the fluids in our body and also on our emotions, for example, it has strong anti-depressive and therapeutic qualities. The plant gives colorful visions and opens the heart in a very gentle and loving way.
Huachuma offers the option to some individuals to operate a connection with Archetypes and Dominant Forces of the Higher Collective Spiritual Consciousness. This powerful medicine can lead to states of Consciousness in which unconscious complexes deeply rooted within the human being, can be dissolved. However, in order to really obtain beneficial effects, it is necessary that its use should be complemented with techniques of psychic and spiritual mastery, which allow the achievement of a re-elaboration and re-integration of the altered state of consciousness which the person who has ingested the medicine has been lead to.
In contrast with the Ayahuasca, this medicine gives, in general, the capacity of movement and orientation in the light, intensifying one's senses and making them sharper. This is why many consumers of San Pedro like to use the medicine during daytime hikes in the mountains or in other natural landscapes. Huachuma is a Sacred Medicine which has allowed many "psychonauts" to undergo self-experiences; that is to say, consume the plant without the participation of a Shaman, Healer or experienced guide. However, in cases of physical or mental healing, it is always recommendable that the medicine should be administered by a duly trained and experienced Healer.
Cancellation Policy
A non- refundable deposit of $500 is required to hold your space for this retreat. The full remaining balance is due by May 11, 2010 to qualify for the early bird special.
In the event of cancellation
*45 days or more prior to the retreat your entire payment will be refunded (less $500 deposit)
*44-30 days prior to the retreat payments are not refundable but are transferable (less $500 deposit) to a future retreat with Lilly within one year of cancellation
* 29 days or less prior to the retreat, payments are non refundable
Travel Insurance
Peru is not Paris, if you have any medical conditions you must consult your physician about this trip. This journey requires travel insurance.
We will be traveling to high altitudes and remote locations. Our guides are experienced, and we'll be working from our deepest awareness.
There are many travel insurance companies, we recommend www.insuremytrip.com STA Travel (www.statravel.com) and AAA (www.aaa.com) for affordable worldwide travel insurance (around $25).
Documents

A valid passport with at least 6 months validity is required. US, Canada, Mexico, Australia, UK, and most of the EU countries citizens are exempt from tourist visas and can remain in Peru for up to 183 days. If you are traveling with a passport from a country other than the above mentioned countries, please call the Peruvian Consulate nearest to you and inquire about any visa requirements. You can also check the requirements for each country by logging onto www.peru.embassyhomepage.com.
Contact information

services@natures-blessings.org